Village President
Let me be the first to welcome you to the Village of Ladd.
Incorporated in 1890, The Village of Ladd, taking its name from George D. Ladd, of Peru, Illinois, was originally a construction camp settled in 1888 by workers from railroad companies that were extending track through this area to serve a grain elevator and coal mine.
Today, the Village is home to 1,263 citizens.
Whether Ladd is home to your family or to your business, our family of elected and appointed village officials and employees are poised to assure you that the needs of the people of our community are met around the clock.
We are proud of our history and we fondly remember our heritage. But just as important, we celebrate our prosperity and look forward to our exciting future!
Welcome to the Web Page of the Village of Ladd!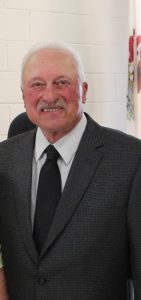 Frank Cattani, Village President
Village Clerk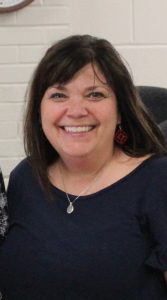 CONTACT INFORMATION:
Rhonda Bezely, Village Clerk
rbezely@villageofladd.com
121 North Main Avenue
PO Box 305
Ladd IL  61329
Phone: (815) 894-2440
FAX: (815) 894-2879
OFFICE HOURS:
8:00 am – 12:00 pm & 1:00 pm – 4:30 pm,  Monday thru Friday
SERVICES:
Utility Payments
Notary Service
Voter Registration
Dog Tags
Golf Cart Registration
Building & Demolition Permit Applications
Sidewalk Replacement Applications
Electric Service Upgrade Applications
Standby Generator Applications
Zoning Variance Request Applications
Peddler Permit Applications
Liquor License Applications
Park Shelter Reservations
Ladd Community Center Reservations
Vacation Security Check Requests
Freedom of Information Requests
P2D2 (Prescription Pill Drug Disposal) Dropbox
Village Officials
ELECTED OFFICIALS
Village President Frank Cattani
Village Clerk Rhonda Bezely
Trustee Dave Margherio
Trustee Jan Martin
Trustee Dan Nelson
Trustee Brad Nicholson
Trustee Andy Ruggerio
Trustee Molly Thrasher
APPOINTED OFFICIALS
Village Attorney Patrick Barry
Village Treasurer Julie Koch
Village Engineer Chamlin & Associates
General Superintendent Doug Englehaupt
Police Chief Jacob Frund
Building Inspector Barry Flanagan
Planning Commission
Jim Bernardi
Brandon Bickett
Joe Coutts
Curt Frund
Steve Peterson
Recreation Board
Amy Galetti-Bosi
Cheryl Detmers
Tammy Parochetti
Carianne Thrasher
Molly Thrasher
School Crossing Guard
Heidi Templeton
Ladd Community Center Board
Jessica Carls
Bob Mack
Jennifer Manning
Jan Martin
Mike Meuser
Mike Urbanowski