LADD SENIOR VILLAGE – FLOOR PLANS
WAR MEMORIAL PARK
Tickets will be issued for anyone violating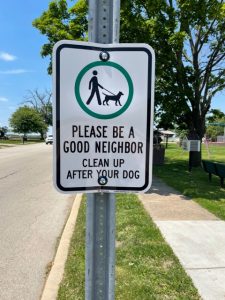 GARAGE SALES 2021 – SATURDAY, JUNE 5TH
Maps available at Village Clerk's Office, Casey's, NC Bank, or Ladd Post Office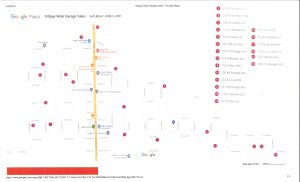 LADD SENIOR VILLAGE – AFFORDABLE HOUSING
Click the link below to see the information to determine if you will be within the income requirements to live at Ladd Senior Village.
Ladd Senior – Income Rent Schedule
LCCS PRESCHOOL SCREENING
Ladd Community Consolidated School District 94 will be sponsoring a preschool screening for all preschool-age children of the Ladd School District on Friday, May 28, at the school.  All screenings are by appointment ONLY.   Children can be screened between the hours of 9:00 am and 2:30 pm .  Parents may call Ladd Community Consolidated School at 815-894-2363 to schedule an appointment.
WATER QUALITY REPORT
Your Annual Water Quality Report is now available at http://testinc.com/ladd.pdf.  To speak with someone about this report or to have a copy of it mailed to you, please call the Village Clerk's Office 815-894-2440.
MEMORIAL DAY SERVICE

LADD SENIOR HOUSING GROUNDBREAKING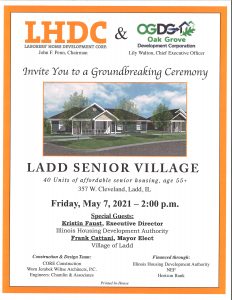 LADD SENIOR HOUSING Q&A
On Friday, May 7, 2021, at 2:30 pm at the Ladd Community Center, there will be an opportunity to have your Senior Housing questions answered.   A groundbreaking ceremony will be held at 2:00 pm at the project site.   Join us afterward for a chance to speak with the developers and Ladd Village officials.
LADD SENIOR HOUSING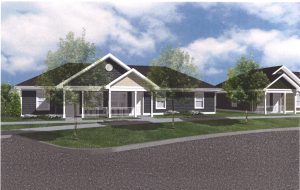 Ladd Senior Housing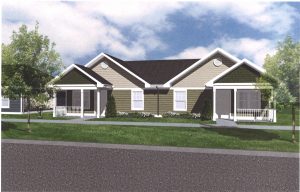 Ladd Senior Housing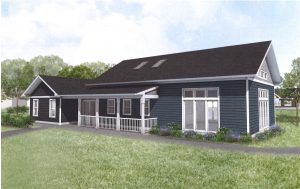 Ladd Senior Housing Community Center
Construction has begun on Ladd's new Senior Housing.  Units will be available to rent in the fall of 2022.  The Village of Ladd is not the contact for unit rental, that information will be released when it becomes available.  Check back often for updates here and on the Village of Ladd's Facebook page.
FARMERS MARKET
Ladd's Farmers Market returns to War Memorial Park on Monday, June 14, 2021, and continues each Monday from 4:00 to 6:00 pm through September.  A market will not be held on Labor Day, September 6th.  Vendors are welcome, there is no fee to participate.  For more information, contact Molly @ (815) 894-2619 or (815) 541-8116 after 6:00 pm.
HABITAT FOR HUMANITY
Here are some ways that you can support the Habitat for Humanity build in Ladd:
Become an 89er by completing the form and submitting your donation. Every $89 raised will build 1 square foot of the Ladd home.
Make a donation in memory of a loved one.
Follow Club LADD 89 on Facebook and share posts to help spread the word.
Offer to help with a donation of labor or materials for the build.  Visit https://www.facebook.com/OURHABITATVOLUNTEERS/.
Suggest fundraising ideas.
2021 GOLF CART STICKERS
2021 golf cart stickers are now available for purchase ($25) in the Village Clerk's office.  Current stickers will expire on March 31st.   Since the office is currently closed to the public, knock on the door, and wear a mask to enter to purchase your tag.  For more information, call the office @ (815) 894-2440.
2021 DOG TAGS
Dog tags for the calendar year 2021 are now available in the Village Clerk's office.  The fee is $5.00 per dog and is in addition to the Bureau County tag.  Since the office is currently closed to the public, knock on the door, wear a mask to enter, and purchase your tag.  For more information, call the office @ (815) 894-2440.
TAPS ON MAIN STREET
At the 11th hour on the 11th day of each month, Taps is played over our Main Street speakers as a reminder to all citizens of the sacrifices that our servicemen and servicewomen have made for our freedom.  Everyone is welcome to gather at the Veteran's Memorial Monuments in War Memorial Park for the tribute.  A video of Taps will also be available on the Village of Ladd's Facebook page on the 11th of each month.
COVID-19 NOTICE
To control the spread of the COVID-19 virus, the Village of Ladd is taking the following action to protect our citizens, employees & officials:
The Village Clerk's office will be closed to the public beginning Tuesday, March 17, 2020 until further notice. Utility payments should be made by using our outside drop-box, through the payment portal on our website www.villageofladd.com, by mail, ACH, online banking, or with a credit card, debit card, or e-check over the phone. If you need to start or stop utility service, purchase a dog tag or a golf cart sticker, please call the office at (815) 894-2440. We understand that many have struggled financially during this time and will work with our customers to establish a payment plan for those unable to pay their bills in full.